Investment:  USD 251 (Payment via Credit/Debit cards will be charged in PKR currency at the set conversion rate)
Schedule:
Mindfulness Introductory Course: Waking up out of Auto Pilot in Urdu
Course is full-Registration Closed for February 2022 batch. New batch will be announced soon
Mindfulness Introductory Course: Waking up out of Auto Pilot in English
Course is full-Registration Closed for February 2022 batch. New batch will be announced soon
Learn how to be mindful, be present in the moment and gain a greater sense of peace, and clarity by experiencing your life through a lens which is not based on feelings of insufficiency, unworthiness, rejection and/or anger.
In 180-minutes session for six (6) weeks (one session per week) give yourself the opportunity to witness what is true in the present moment, go deeper in cultivating mindfulness practice, embrace your existence with open heart, take steps to stop the war that you might have declared on your existence, relate more to your life and embrace it with compassion at the same time train your heart and mind to be kind.
Please mention your preferred Class  (Language/Time/Date) at the checkout.
Please select the Bank Transfer option at the checkout if you would like to make an online bank transfer.
Description
Learn to use Mindfulness and Meditation in daily life through our Mindfulness Introductory Course- Six Weeks Online Course.
You can book a single 90 minutes session to get familiar with the practice. However, we would recommend choosing 6 sessions online course to help you get in the flow of practicing Mindfulness daily.
Mindfulness Introductory Course
Have you ever thought about what is the biggest tragedy of life? Perhaps the biggest tragedy is that our freedom and independence is possible yet we live our life and pass our years trapped in the same old patterns and beliefs. We become so familiar with keeping ourselves in a cage that it makes us incapable of accessing freedom, peace and happiness.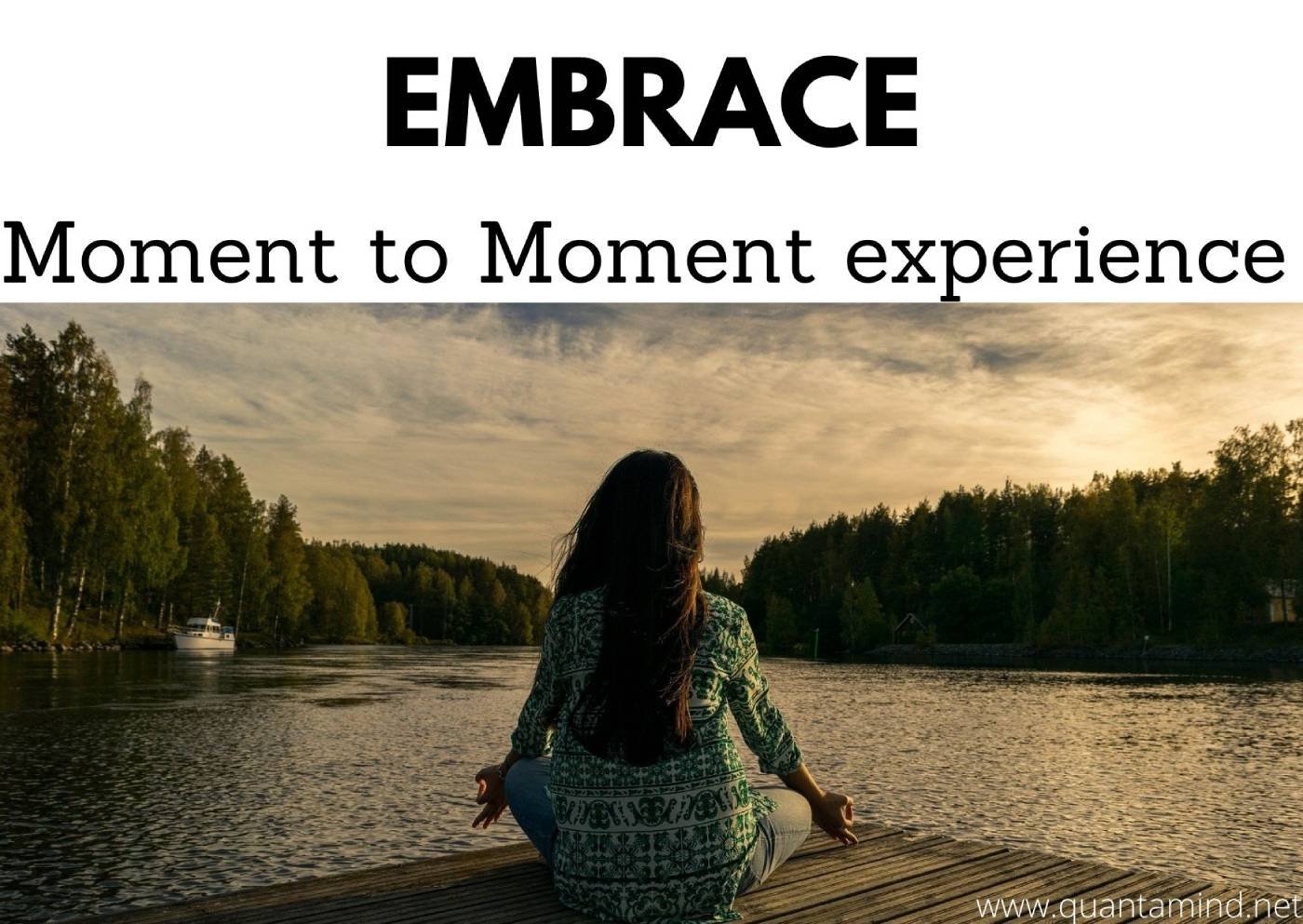 To move out of this familiar cage set-up that gives us comfort on some levels, we must start by embracing our moment-to-moment experiences. It is a step-by-step process in which we uncover the layers. As we uncover, we move beyond our walls of protection that we have built based on self-judgement, anxiety, dissatisfaction, anger, and/or hatred.
Learn how to be mindful, be present in the moment and gain a greater sense of peace, and clarity by re-writing the story of your life.
When you book 6 sessions package( 90 minutes per session), we recommend having a session once a week over six weeks period to start with. This will give you plenty of time to practice mindfulness in your daily life. In addition to this, It will give you an opportunity to discuss with your facilitator anything that bothers you during your daily practice.
What will you Learn?
In 180- Minutes online sessions for six weeks( one session per week) you will:
Learn what Mindfulness is and be guided on how to progress with Meditation,
Find out how you can manage the way your body deals with stress, anxiety, pain through a body scan,
How you can learn to be with your emotions in a smooth and effective way,
Get started with Mindfulness skills that you can implement everyday right after your first session,
Experience the power of Mindfulness Meditation
Experience an introduction to Mindful breathe work
Become familiar with Mindful eating practice as a way to adopt mindful living
Learn to reduce auto-pilot reactivity in daily life situations,
Enhance attention and connection in daily communications,
Offer yourself kindness and compassion,
Ask questions about your practice
The benefits of bringing mindfulness into both work and life are increasingly being recognized, and research is supporting the benefits. Through Mindfulness, it is easier to stop the war that we have declared against ourselves and relate more to our lives and embrace it with compassion. You will be provided with a course outline before the sessions.
Course Outline:
Every student will be provided with a detailed course outline which will cover the following topics:
First Week: Introduction to Mindfulness
Beginning with an introduction to Meditation we will discuss how to prepare your space for practice,
What is unwise effort in meditation and
Introduce you to the practice of Mindfulness.
Second Week: Breath Mindfulness
In the second week, we will continue with our Introduction to Mindfulness.
Introduce the concept of Anchors.
Students will be introduced to Mindfulness of Breath practice which will include ways to sense breath, how to develop a connection with the breath and ways to return.
Third Week: Body Mindfulness
We will begin this session by highlighting the importance of feeling in to the body.
The topic of discussion will include how to be awake in the body, and why some people find it difficult to be awake in the body.
Consequences of dissociation
Fourth Week: Thoughts Mindfulness
During the fourth week, we will talk about Mindfulness of thoughts- we are not our thoughts.
What does it mean to have a quiet mind?
Practice of noticing thoughts and observing them without reacting to each experience
Mindfulness doesn't mean getting rid of thoughts, just changing how we relate to them
Fifth Week: Mindfulness of Emotions
As we move towards the fifth week, we will transition into Mindfulness of emotions
How to bring mindfulness to Emotions?
Learning to Feel
Introduction to Metta: Lovingkindness
How lovingkindness changes experience and supports growth and healing
Sixth Week: Introduction to RAIN and Moving forward with the practice
Introduction to RAIN for difficult emotions
Practical tips around establishing a formal meditation practice,
Application of mindfulness in daily life, living with integrity and mindful speech
Passing this wisdom on to others who will pass it on to others as well
Each session will be divided into four parts:
1. A talk on the topic for the week

2. Guided Meditation

3. Question and Answer Session

4. Home assignment/practice
When Can I book a Mindfulness 6-Weeks Online Course and What Time is Available?
Our first batch starts in February 2022. Classes can take place in the Morning (10:00 AM-12:00 PM on Saturdays) or in the Afternoon (18:00-20:00 on Wednesdays) You can choose your slot.
Along with this, you have the option to send us an email with special request for time that suits you.
Payment
The Payments for Online Mindfulness 6-weeks course are paid prior to the scheduled session. All sessions will take place online LIVE via Zoom platform.
You can pay via Bank Transfer, XOOM by PayPal, Transfer wise or choose to pay via Credit/Debit Card.
Refund Policy
All classes will be held LIVE via ZOOM platform. When you make the payment, please make sure you are ready to invest time and effort towards attending the complete course. The course fee is non-refundable. For more information please write to us at
To read more about Mindfulness please click here