Our Vision and Mission are derived from our passion for creating better and healthier communities through the effective use of mind and technology. We have the right solutions for the Inner Transformation of you and your company.
Established with the passion to change how organizations run their businesses, our vision is to make the brand Quanta Mind synonymous with the architect of Inner Transformation Solutions for individuals and corporations.
The business continues to expand and mature in line with that vision by providing our clients and business partners with reliable, customizable, and unique solutions. With our business and personal solutions, our aim is to create an environment full of opportunities and possibilities for everyone. We aspire to create a platform for the growth of individuals and organizations.
At Quanta Mind, we believe in connections without any boundaries. In other words, we aim to influence lives globally. We are moving towards building healthier communities by making a positive impact in people's lives with our IT and Holistic Wellness services.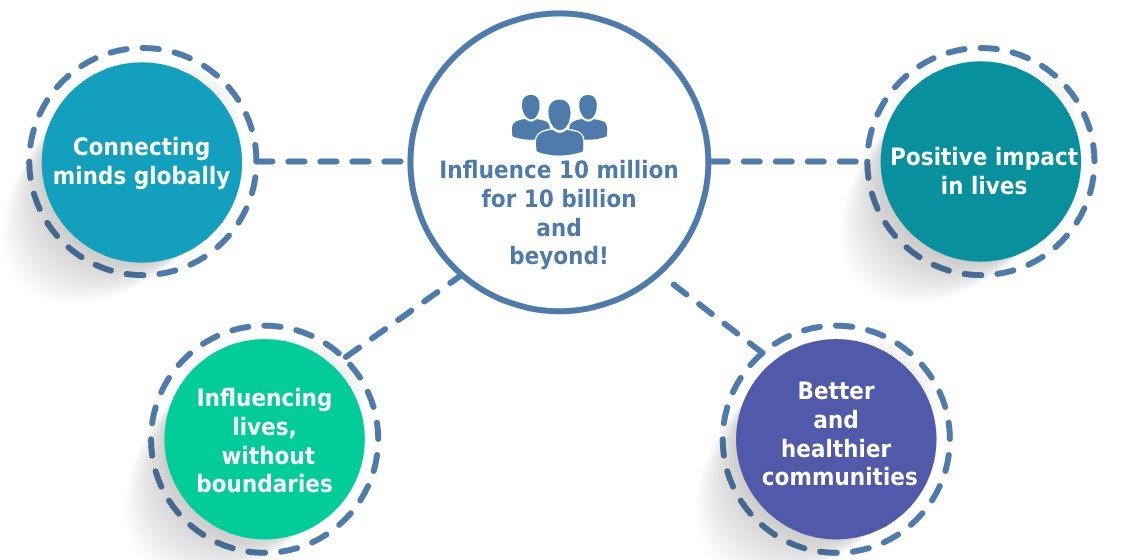 This intent created our tagline: Influence 10 Million for 10 Billion and Beyond
A major part of our vision is to influence societies to create opportunities for as many individuals as possible. With Quanta Mind, we want the utilize the resources to plant the seeds for sustainable and long-term growth for generations to come.
In other words, our intent is to:
Redefine the current community practices in the field of Information Technology and Holistic Wellness.
Create employment for the hidden/unexplored gems of society by providing them a platform for their growth
We have the vision to identify and develop unlimited possibilities that the universe has to offer. Our aim is to build doors for every individual looking for an opportunity to shine. Therefore, you can trust us to build those doors and support you in the inner transformation, whether it is your own or your company's.
To build an empowered workforce and to develop the entrepreneurial spirit in them.

To build relationships to create mindful living and learning experiences for our clients.

We are life-long learners, and we continue to grow our knowledge base.

To work with complete ownership of our work and believe in making a meaningful difference to our clients and communities.
To keep creativity and innovation as a critical part of our work.

To deliver effective solutions for business transformation, performance improvement, and continuous personal improvement.

To support our clients to achieve excellence in every area of their personal and professional life and unlock their potential to compete effectively on the global market.

To provide our employees with a highly rewarding and caring working environment.