Duration: 2 Days (Total 12 study hours over 2 days)
Investment: USD 495 (Payment via Credit/Debit cards will be charged in PKR currency at the set conversion rate) 
Pre-requisite(s): Basic DNA , Advanced DNA and Dig Deeper
Location: Online LIVE via ZOOM (Class is NOT RECORDED and there is NO REPLAY.)
Re-Certification: USD 346.5
(To convert timing of the seminar in your local time zone kindly use time zone converter .   Or Email us for assistance.) 
Seminar Date: January 2024 (scheduling in progress)
Seminar Time: 1:00PM-8:00PM Sydney, Australia
Please Note:
ThetaHealing Soul Mate Book is NOT included in the investment/package. You will be provided links to purchase the book online in print or a digital copy on kindle.

For Re-certification price please e-mail us your Previous Certificates at mindbodyspirit@quantamind.net

We accept Payment via 3D secure Credit/Debit cards. For other payment methods please select Direct Bank Transfer at the check out or email us for assistance.

Please mention the Seminar Date(s) Time Slot/ Session you want to register for, in additional notes.
Description
 Welcome to the journey of attracting your soulmate by understanding your needs in ThetaHealing® Soul Mate Online Seminar.
This is where the magic of belief meets matters of the heart. Inside each of us, there's a story we tell ourselves about who we are and what love we deserve. Sometimes, we don't even realize we're telling this story, and it can stop us from finding the love we dream about.
If you are ready to change that story and would like to free yourself from any doubts and fears, so you can make space for the amazing love you've been wanting then join this 2-day ThetaHealing Online seminar.
The goal is to help you believe in yourself and know deep inside that you're worthy of a special connection using the ThetaHealing technique. By thinking positively and focusing on what you truly want, you can bring your soulmate closer.
Together, let's rewrite your Soul Mate story and welcome the most compatible soulmate you've been waiting for. Your journey to love begins now, with the story you choose to tell yourself.
Be Magnetic to the Love you DESIRE and DESERVE to have
We all have fears and relationship patterns that stop us from creating a strong connection with our most desirable soul mate.  But not everyone is willing to learn how to remove them. Why? Because it requires a face-to-face session with our own fears, limiting beliefs, thought patterns and reasoning that we have created over the years. It takes determination, and strength to empower ourselves to manifest the soul mate that we desire. What soul mate is compatible for you? Find out in this seminar.
Seminar Details
Pre-requisite(s):
BASIC DNA, ADVANCED DNA, Dig Deeper
Please Note: If you do not have the required pre-requisites for this course, then you can easily request us and we will schedule online classes for you.
Location:
Online LIVE via ZOOM (Class is NOT RECORDED and there is NO REPLAY.)
Certification:
After the completion of the course, you will be certified as a ThetaHealing® Soul Mate Practitioner.
In ThetaHealing® Soul Mate Online Seminar we will get to the bottom belief that blocks us from manifesting our desired Soul Mate. In this seminar we will also talk about the different types of soul mates and how to identify them in our life.
We will  identify and release the hidden obstacles that have been keeping Love and your Compatible Soul Mate away, so you can become magnetic to Love and Manifest your Soulmate!
Let go of the old beliefs that are no longer serving you. By doing that we will be creating space for new beliefs. Let's reassess the narrative of life with compassion. As a result we will work on releasing the blocks which are holding you back from attracting the soul mate you desire in life.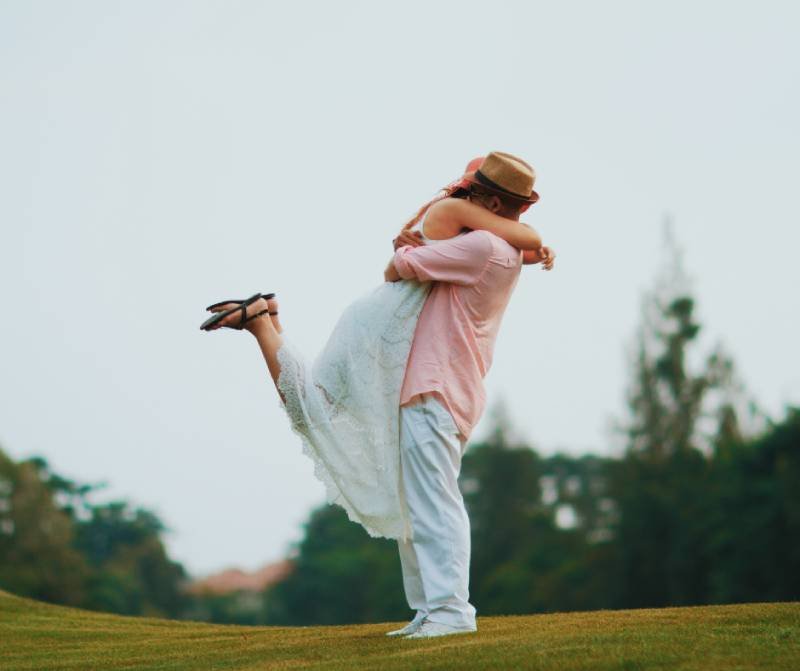 Seminar Includes:
You will receive the following after Registration and Completion of this seminar:
ThetaHealing Practitioner E-Certificate from THInK USA.
Interpretation Services (Please note: Starting from 1st April 2021, we will be charging a small fee for interpretation services. If you have booked a course before this date then you will not be charged for it. We must receive this request one month in advance)
ThetaHealing®
The ThetaHealing technique is a meditation technique utilizing a spiritual philosophy. It is a focused prayer to the Creator and allows you to train your mind, body and spirit to clear limiting beliefs. This allows us to live life with positive thoughts, developing virtues in all that we do. Through meditation and prayer, the ThetaHealing Technique creates a positive lifestyle. It is a powerful healing modality which also helps the students to process their suppressed inner emotions and unresolved traumas. This in turn supports them in moving forward in their lives by recreating their reality.
This is a great opportunity to get Certified as ThetaHealing Soul Mate Practitioner from THInK USA in a relaxed and fun environment from the comfort of your home. The classes will give you the tools that will allow you to change your perspective towards relationships and yourself. It will allow you to grow and it will prepare you to see and choose the right romantic divine partner for your life.
ThetaHealing® Soul Mate Seminar I Calling in "the one"
Are you ready to reflect, and consider how you can prepare yourself to be ready to welcome Love into your life?
This seminar goes more in-depth on clearing the beliefs and fears surrounding finding your soul mate. This course is a wonderful way to find out what it is you are truly looking for in a partner.  This way you can attract that beautiful energy to you! Come discover what your relationship is missing. Let us help you find your self-confidence, soul mate or just help rekindle that old spark again.
In this seminar you will learn how to release blocks to manifesting your soul mate, how to shift energy from lack to abundance and recognize your divine compatible person.  You will work on limiting beliefs and learn to utilize your potential to  magnetize yourself to attract the divine soul mate.
Looking to learn more Manifestation Techniques? Then join us for Manifesting and Abundance Seminar
To read more about the Soul Mate seminar please click here
Know more about ThetaHealing please click here
For Information about your instructor please click here