ThetaHealing® Manifesting and Abundance
Remember Your Magical Self
"Abundance is not something we acquire, it is something we tune into"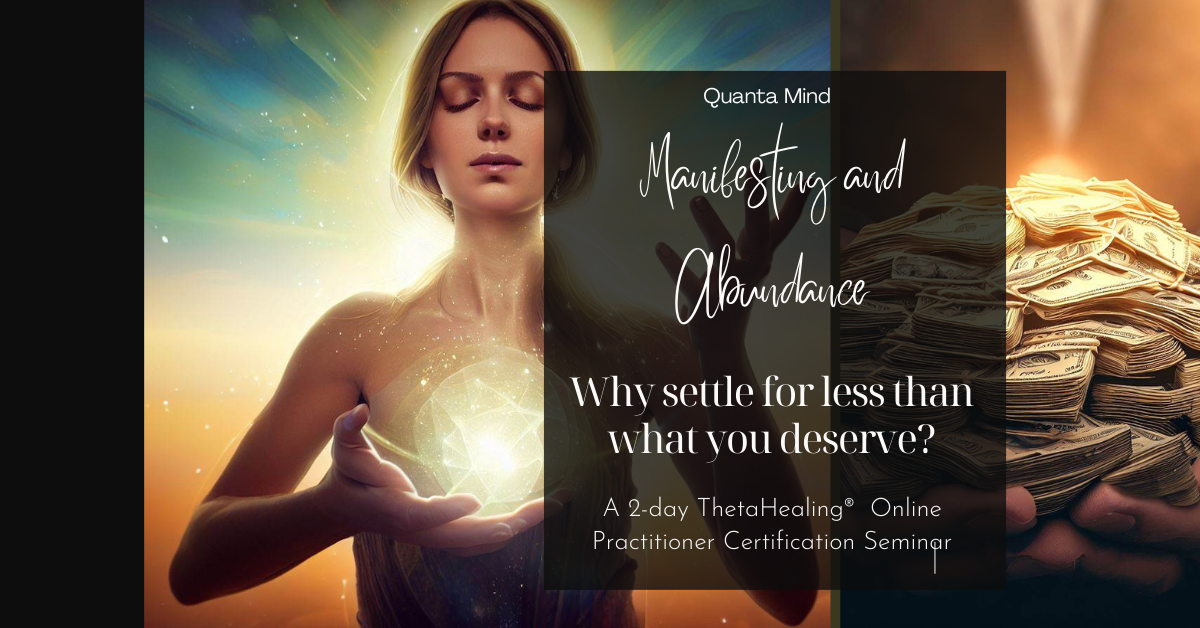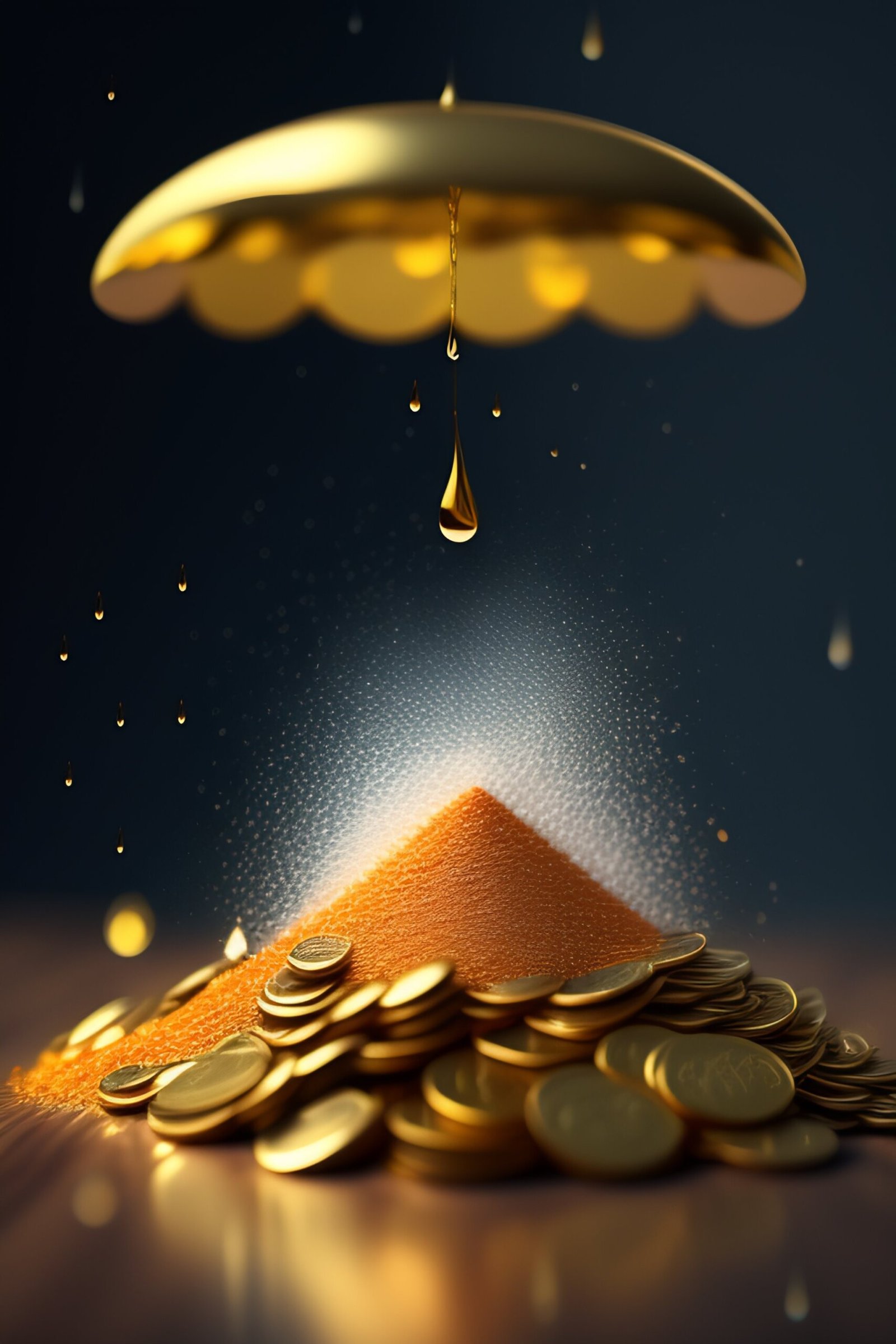 Heal Your Money Mindset to Manifest Abundance in Life
Do you believe that it is selfish, greedy, unethical or unspiritual to have more money?

Do you have fears around having more than enough abundance in your reality?

Are you trapped at a certain level of success in your career or personal life, and now unable to climb higher?

Do you believe that there are blocks stopping you from creating abundance in life but you don't know how to remove them?
If your answer is Yes then ThetaHealing® Manifesting and Abundance Seminar is the right course for you.
Manifest the Life and Business of your Dreams
Everyone has abundance of blocks. But not all of us are willing to learn how to remove them.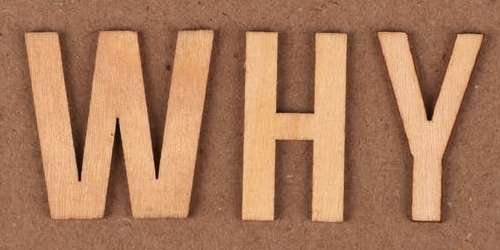 Because it requires a face-to-face session with our own fears, limiting beliefs, thought patterns and reasoning that we have created over the years.
It takes determination, and strength to empower ourselves to create the life that we dream of. And those who are up for the challenge can write their own life story.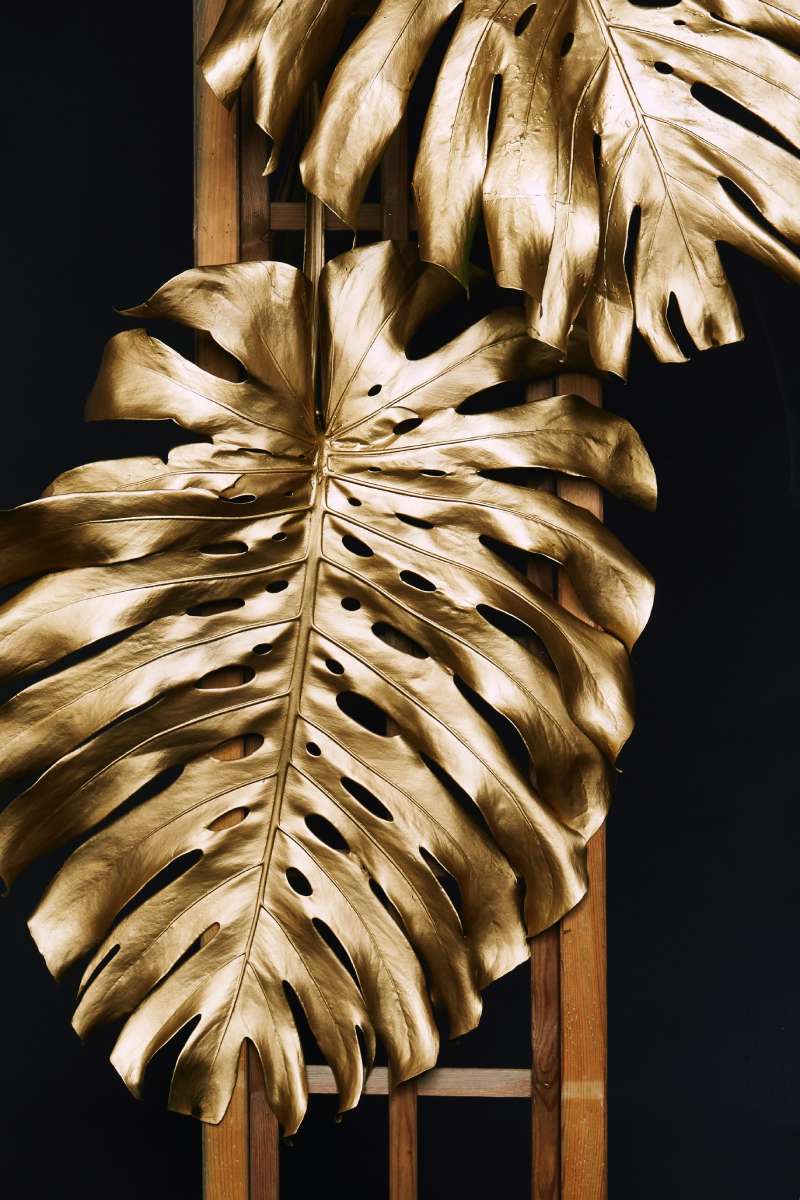 Bring Clarity, Confidence, and Excitement in Life by Learning How to Manifest Your Desires
Some people are unable to manifest, not because they are not worthy, but because
they don't know what they want.
Manifestation is not a one-way street, but a reciprocal exchange of energy and intention between you and the universe.
In ThetaHealing® Manifesting and Abundance Online Seminar we will uncover the abundance blocks, by uncovering the fears that are creating them. We will set the intention of magnifying abundance, freedom and smooth flow in your life so that you feel alive once again to take action towards your goals and dreams.
The aim of the seminar is to establish a connection between you and the power within you to break through the obstacles to your personal success and abundance.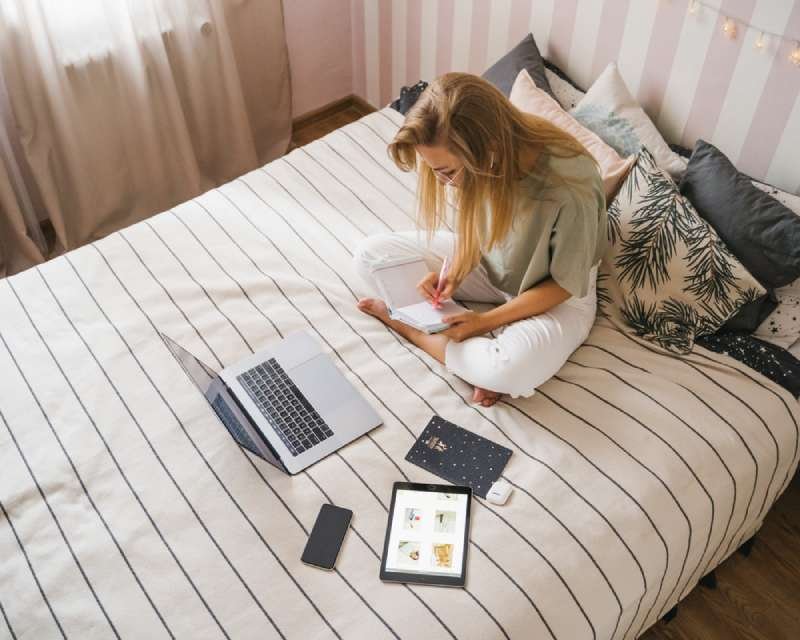 In this Seminar we will learn:
How to let go of the old abundance beliefs that are no longer serving you. By doing that we will be creating space for new beliefs. In the class, we will reassess the narrative of life with compassion. As a result, we will work on releasing the blocks which are holding you back from creating the abundance you desire in life.
This course uses an amazing questionnaire to assist you to find the many surprising and deeply hidden blocks standing between you and your goals. It shows you:
How to dig deep to clear them

About intention and Divine Timing,

How to make everything in your life work for you and live in the energy of possibilities.

All the positive new feelings and downloads you need to manifest abundance in your life.
Not a Get Rich Quick Manual
Many people attempt to use ThetaHealing® to download complete financial success. In some instances, they tend to become upset when they do not achieve immediate results. In this seminar you will learn:
To clear possible blocks to manifestation

How to make a plan,

To set your intentions, and follow through on your ideas to achieve your successes.
This is not a get-rich-quick manual, but rather a universal tool of self-discovery to utilize your potential to become rich in all aspects of your life.
The ThetaHealing® Manifesting and Abundance Seminar has the following criteria taught by a certified ThetaHealing® Instructor:
Manifesting Downloads in a Theta State

How blocks on abundance are seldom about money

Intention Setting

Importance of Action steps

Exercises to remove your blocks

Divine Timing Exercise

Remembering your Future Exercise

How to create your future from the Seventh Plane and manifesting in the highest and the best way Exercise

Bless your money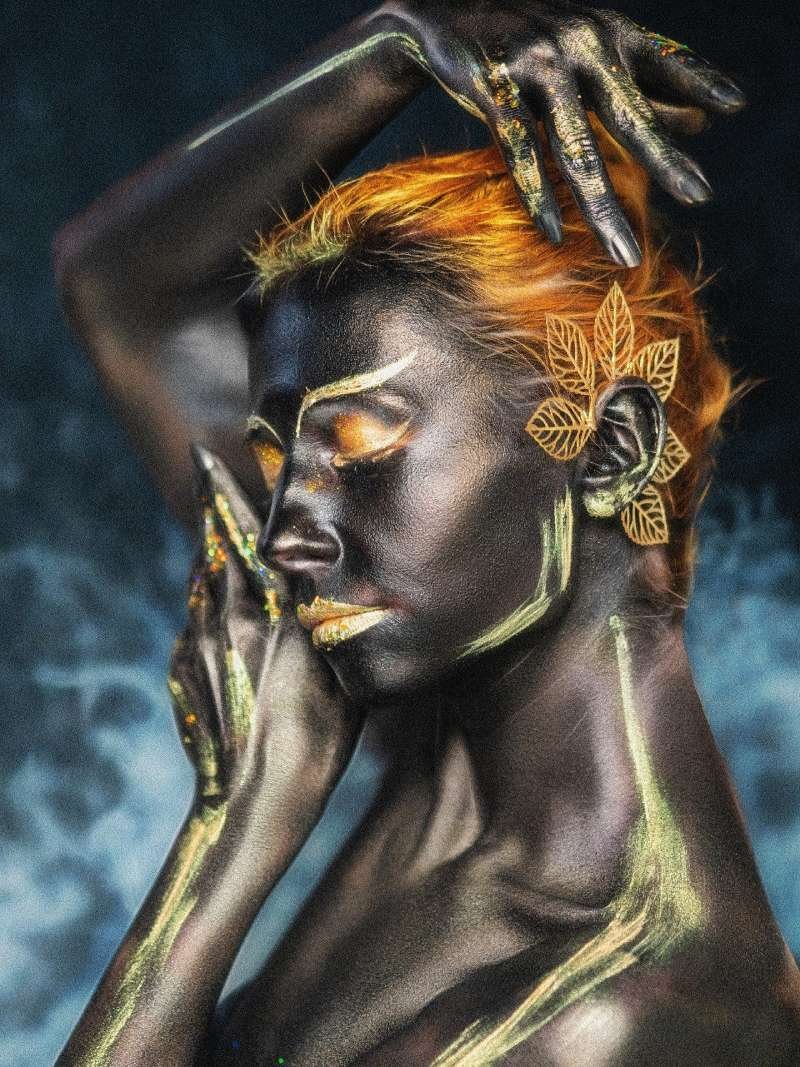 Some practical healing relating to manifesting the love, relationships, business and life that you want.
Duration
2 Days (Total 12 hours over 2 Days)
Pre-requisites
Basic DNA, Advanced DNA and Dig Deeper
Location
Online LIVE via ZOOM (Class is NOT RECORDED and there is NO REPLAY).
Payment Plans
For payment plans please e-mail us at mindbodyspirit@quantamind.net
Investment: $495
Which includes

Digital Practitioner Manual
ThetaHealing Practitioner E-Certificate from THInK USA.
Interpretation Services: Please note: Starting from 1st April 2021, we will be charging a small fee for interpretation services. If you have booked a course before this date, then you will not be charged for it.
(We must receive this request one month in advance)
The class will be conducted in English language, however, due to the large number of requests from our students from different parts of the world, we have added interpretation facility to our classes. At Quanta Mind, we believe everyone must get an opportunity to learn the tools needed to re-write their own reality. Now you can relax and take the seminar in the language you are comfortable in, with our interpretation services.
| | |
| --- | --- |
| Certification | After the completion of the course, you will be certified as a ThetaHealing® Manifesting and Abundance Practitioner. This will allow you to use these skills as a practitioner if you choose to. |
| Payment | Online Payment via Credit Card/Debit Card, Direct Bank Transfer or Western Union Bank Transfer |
Quanta Mind Holistic Wellness does not provide medical advice, diagnosis, or treatment. Any information published on this website or by Quanta Mind is not intended as a substitute for medical advice. We acknowledge the importance of medical care therefore you should not take any action before consulting with your healthcare professional or your therapist.
Stay Connected
Subscribe to Newsletter for updates on our blog, Free Meditations and Event Updates! By entering your details you agree to receive emails from us. Your privacy is important to us and we promise to keep your email address safe.