Holistic Wellness Consultant
Sana Naseem: CEO Quanta Mind, Mindfulness Meditation Teacher, ThetaHealing® Consultant & Instructor, Business Mentor
Welcome to the section where you can read a personal note from Sana Naseem reflecting her story of self-discovery. Quanta Mind is a Wellness and Technology Company and Pakistan's leading organization offering ThetaHealing® practitioner seminars, consultations, and Mindfulness Trainings.
Sana Naseem empowers people to overcome any mindset blocks that may be holding them back from living a limitless and fulfilling life. By using her approach of elevating individuals to take action and find conscious guilt-free, practical, and dependable self-care solutions, she helps them achieve their dreams and soar to new heights of personal growth and development.
She is a Mindfulness Meditation Teacher, Licensed ThetaHealing Specialist from THInK US, Certified ThetaHealing Instructor, Suicide First Aid Responder, Trained in Humanistic and Integrative Counselling from CPPD London (Karachi Chapter), Business Mentor, Trained Mindfulness Educator from Mindful Schools USA and CEO Quanta Mind.
Alumni Cherie Blair Foundation Mentoring Women in Business Programme
Personal Note by
Sana Naseem:
"I grew up in Karachi, Pakistan, at a time of political chaos and uncertainty. Curfews, protests, kidnapping for ransom, and bomb blasts in places of worship and recreation were regular occurrences. Post 9/11 war on terror further exacerbated the situation. During this time of fear, apprehensions about personal safety and the safety of my loved ones, I was drawn to artistic pursuits. Drawing, dying fabric, coloring on a canvas were my support anchors. This was a way of expressing my emotions but also of reminding myself that I have the power to create and re-create my life path.
After completing an MBA, I started my professional journey by setting up a small textile design company. During the ten-year sojourn as an entrepreneur, I designed fabric and items of clothing, as pieces of art. Each piece invoked feelings of freedom and empowerment. My hand-made creations brought joy to my clients. I was able to work with my clients to nudge the boundaries of their comfort zones and take risks (albeit small) with bold colors and design patterns. I enjoyed the process of working with people to draw-out their fears, likes and wants to create art in the form of fabric and items of clothing.
In helping others, I helped myself become more compassionate.
This was a turning point and I began pursuing alternative holistic practices. In 2019, I completed the Certification in Integrative and Humanistic Counselling. This was the beginning of an personal exploration of mindfulness and meditation as a way of connecting with myself. I am now a certified Mindfulness trainer and a Mindfulness Teacher from Greater Good Science Center-University of Berkley USA under the teachings of world renowned meditation teachers Jack Kornfield, Tara Brach and mentorship of Augusta Hopkins-the only Mindfulness Based Stress Reduction (MBSR) teacher in the San Francisco Bay Area – maybe the world – ordained by Zen Master Thich Nhat Hanh.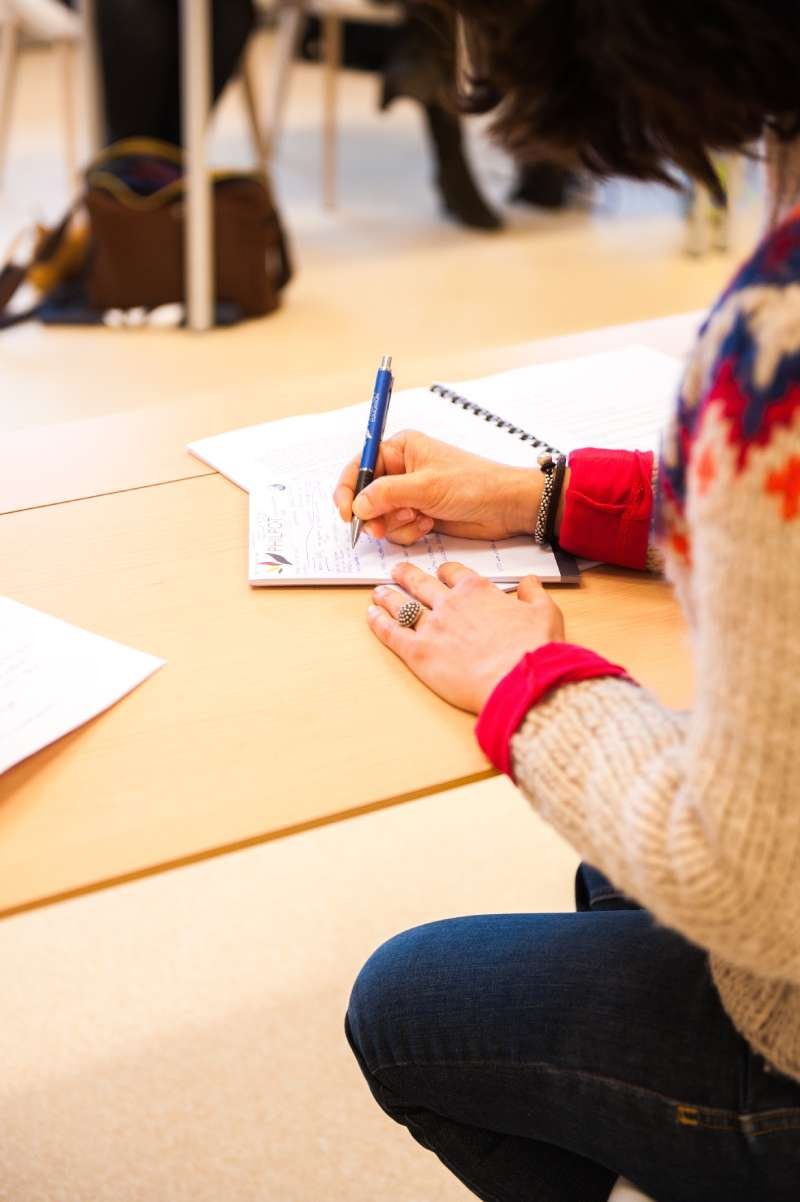 Journey of Self Discovery
Looking back at my journey of self-discovery, I can say that there are no coincidences. Everything that we experience lead us towards something meaningful in our life. When we begin the search, the universe finds a way of giving us what we need. My belief that the creator's love is magical, and my trust in the creator's power and abundance led me to ThetaHealing® and Mindfulness Meditation.
Through my work as an Instructor of ThetaHealing and Mindfulness, I have witnessed firsthand the transformative power of these practice. The more I practice, the more I understand that "we create our reality"  as it brings us in the position of power, and we are no longer the victims of life. This realization can be a life-changing event as we start seeing everything with a clearer perspective.
Certified in 2020, I feel blessed to be one of the first few certified instructors of ThetaHealing® residing in Pakistan. With this modality, I have experienced changes in my life, and have been blessed to witness healings on loved ones. I am determined to share my experiences by expanding this life-changing modality all around the globe. No matter where you live, our lives are connected.
Whether you are looking to overcome personal challenges, improve your relationships, or simply live a more fulfilling and meaningful life, I am here to support and guide you on your journey. Together, we will tap into your hidden potential to help you break free from limiting beliefs and patterns, and awaken your full potential.
I welcome you to join me on the journey of wellness through ThetaHealing® and Mindfulness, Holistic approach towards healing, an alternative and complementary therapy. During this journey, you will identify what is holding you back in life and how you can overcome the barriers. Let me be your support as you explore and work on your inner beliefs and patterns to achieve a balance in your life. No matter where you are in the world, our lives are connected. So let's get started!
With Love and Gratitude"
Sana Naseem
(CEO Quanta Mind, ThetaHealing® Instructor and Consultant, Mindfulness Meditation Teacher)
Quanta Mind Holistic Wellness does not provide medical advice, diagnosis, or treatment. Any information published on this website or by Quanta Mind is not intended as a substitute for medical advice. We acknowledge the importance of medical care therefore you should not take any action before consulting with your healthcare professional or your therapist.
Stay Connected
Subscribe to Newsletter for updates on our blog, Free Meditations and Event Updates! By entering your details you agree to receive emails from us. Your privacy is important to us and we promise to keep your email address safe.